The Story of KabukiGlasses®
KabukiGlasses®
Inventor Profile
Naoaki Sakata

CEO of SANTEPLUS

2003 MBA, HEC Paris (France)
1995 BA in Sociology, Rikkyo St.Paul's University (Tokyo, Japan)
1989 Exchange student at Episcopal High School (Alexandria, VA, USA)
2006 Founded SANTEPLUS.
2003-2006 Worked at Michelin Japan as General Manager
1995-2000 Worked at Panasonic in Japan and in Russia
1971 Born in Tokyo, Japan
【Favorite Repertoires & Performance】
Le Corsaire / The Fountain of Bakhchisarai / Don Quixote / La Bayadere / Swan Lake / The Nutcracker / Carmen / The Barber of Seville / Ruslan and Lydmila / Les Miserables / Grand Sumo Tournament / Pro Baseball
My Childhood and Living in Russia
In my childhood, my mother took me to classical music concerts and musical, once or twice a year. I am thankful to my mother for those opportunities. When I started working at Panasonic, I had a chance to work in Russia for 2 years (1996-1997). Winter in Russia is severe. This makes the theatres and cultural activities very popular, such as opera, ballet, drama, classic concerts, circus, and etc. At the beginning, I sometimes fell asleep during the spectacle, same as my childhood.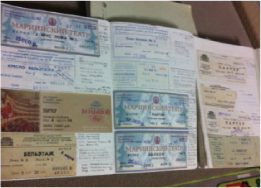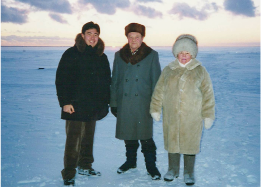 Mariinsky Theater in St. Peterburg, Russia
When I lived in St. Petersburg which used to be the capital of Imperial Russia, I often went to Mariinsky Theatre, one of the best theatres in the world. (I think it is the best!) And often purchased "Parterre" seat, which was inexpensive at that time, and I found the closer you watch, the more emotion, inspiration, and concentration you get. Mariinsky Spectacles were so attractive, and I became "TEATRAL (= theatre lover)" and watched spectacles at Mariinsky more than 50 times a year. I also loved "Morozhnoe (=ice cream)" during the pause. It was so nice.
About Opera Binoculars®
It was difficult to obtain good seats for popular spectacles at Mariinsky Theatre. So, I often watched the spectacles from "Belle-Etage", "1st Gallery Circle", "2nd Gallery Circle", and even from "3rd Gallery Circle". It was far to the stage and Opera Glasses & Binoculars were the must item. I tried many kinds, but I never met my ideal binoculars in my life. In 1997, I knew exactly the specifications of ideal binocular for theatres. This leads to my action to make KabukiGlasses.
Product Development of KabukiGlasses®
Eastern Japan Big Earthquake on March 11th 2011, was a big turning point for me. Nobody can control natural disasters and nobody knows when that happens next time. Life is not unlimited. It made me feel that it was time to start developing "The ideal and ultimate Theatre Glasses", which I wanted for a long time. I knew exactly the ideal spec since 1997, and the objective was to meet this spec. There was no compromise in quality and design. Living and working in Japan made it possible to meet the masters of engineers in many fields. Finally, the ultimate theatre glasses are completed. I named this product "KabukiGlasses", as it was born and purely "Made in Japan". As for design, the image "KUMADORI"(makeup of Kabuki) is reflected in the front frame. The image of "KABUTO"(helmet of Samurai) is reflected in the "bridge" between the two lens barrels. Visiting Kyoto temples really inspired me when thinking of colors of KabukiGlasses.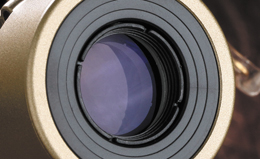 Wishing more prosperity of "Theaters" & "Sports"
With KabukiGlasses in theatres and at sports stadiums, you feel like your seat is upgraded, even if you get a cheap seat. With auto-focus function, and very clear & bright lens, you can see the actors & actresses clearly. I really wish, with the birth of KabukiGlasses, more people go to theatres more often, and finally, cultures of "Theatres", "Sports Spectacles" get richer.